Get a website that has everything you need!
Best Website Design Gold Coast
Ardent systems can design and create your website for your new or existing business. We are not just known as an IT company! We have in house web developers and graphic designers that can showcase your product or service in the most creative way.
Recently Completed Websites
New website rebuild. Our customer had some issues with product layouts, structural coding that was not the best. We redesigned the entire site, with the best coding you can get for WordPress. We used our fully customised coding system and made this website theme from scratch. Our customer is super happy with the design and layout.
Our valued customer needed a website rejuvenation. Their previous site was many years old with site structure that was outdated. This new website brings flare and a much better representation of the services they have to offer.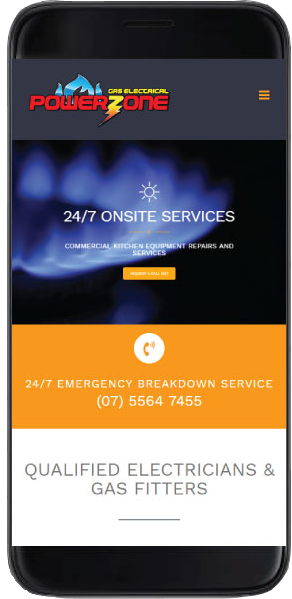 Our great customer Manhire Finance needed just a simple yet effective business website to show their services. This simple yet attractive website has achieved their requirements by not over doing it. The site is completely mobile and tablet friendly and is out of the box SEO optimised for the web.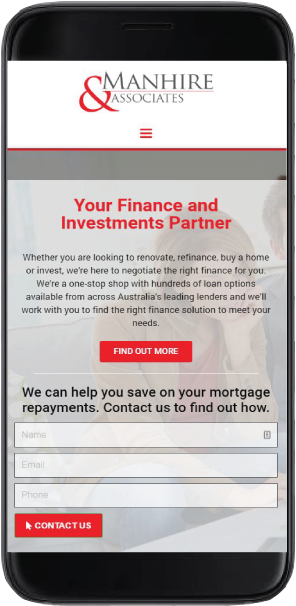 Country to Coast Kit Homes
Another website delivered and another happy customer. Country to Coast kit homes wanted an site completed quickly so that they could launch their new Kit Home product. We completed the following to the site: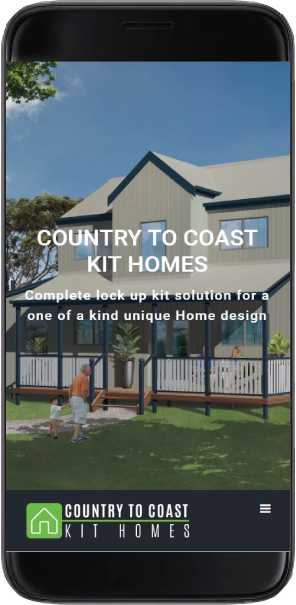 Custom designed website, Performance pool loved this concept when we presented them with their new website. Right off the bat we achieved the look and feel they where after.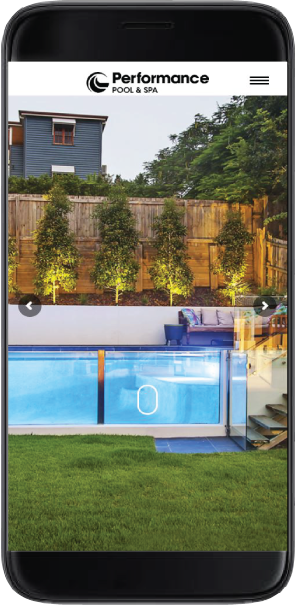 Brisbane Fireplace & Heating
Our customer loved this design. We helped get this business off the ground by combining our knowledge of SEO, and digital marketing. The website got its #1 ranking in search in about 3 weeks, we knew their target location for the products they are selling and we got the results they were after. This e-commerce website was designed not to start selling items online but we used the shopping cart template to showcase their products.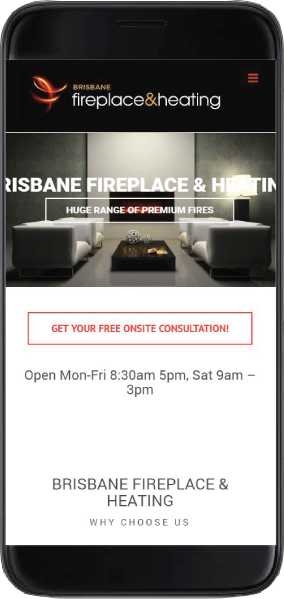 What you get with our websites

We have the skills and imagination to create something special for your business. Stand out from the crowd, an attractive website will woo your customers.

All of our websites are mobile friendly. Your new website will show in perfect aspect ratio, no matter what tablet or mobile device the end user is on.

Selling nationally or internationally? Our platform has a built in e-commerce option, its easy to use and easy to process purchases. It integrates with eWay, PayPal, After Pay, Zip Pay and much more.

Your website will be completely optimise to make sure that your website gets the best results in search.

Your website is designed so that the load times are limited when a user visits your website. We increase speed by minifying your CCS, Java script, caching,  image sizes and great coding!

With cyber-attacks on the rise, website hacking is a trending practice, hackers love to hack anything they can digital, including your website, we secure your website with best firewalls and security techniques.

An SSL certificate protects data between your users browser and the server, Google loves secured websites, its really something we all should be using on our websites, we install an SSL certificate on your site.

Is your site looking tired? We can use your current text and images and recreate your website and make it look amazing. 
If you would like to know more about our website service, please contact us anytime by phone or simply send us a message, we are here to assist with any questions you may have.
Excellent website design and SEO services! We got Dan to do a website for our company including SEO work. Dan delivered as he said, we are really happy with our new company website. We are also on the first page of Google for our main keyword as promised, just in matter of weeks. These guys know their stuff and I would recommend Ardent to anyone!